You own a small business. It could be a restaurant or coffee shop, or you run a small auto repair shop. You already have a website but you've heard about this mysterious cheap marketing thing called SEO.
Local SEO relies heavily on networking and consistency of information across a multitude of platforms. At the core of local SEO is the idea that a business's Name, Address, and Phone number are the most important information a person is looking for. Abbreviated to NAP, these key elements must be consistent across all platforms for local SEO to be beneficial.
This means that a vast majority of local SEO improvements are made off site and require little to no coding experience. Ensuring your NAP is consistent across search engine profile, like Bing and Google is what I'll cover first. Here's what you'll want to check:
If you haven't already claimed your business in google, you need to yesterday. You'll need a gmail account, and some way to verify that you own the business (usually they call your office or text a PIN number to it. If your business can't do that, they'll mail you a card).
Once you have your account claimed, go to town filling as much of it out as possible. Remember to ensure your NAP is exactly the same as what's listed on your website or other social profiles. Put in as many categories as you can that accurately describe your business, and upload your logo and a few pictures of either your location (front business, inside decor) or product ( food, coffee) or employees working ( such as on cars or advising clients). Your profile picture is especially important, because it may get used when google uses the app bar to displays search results like this: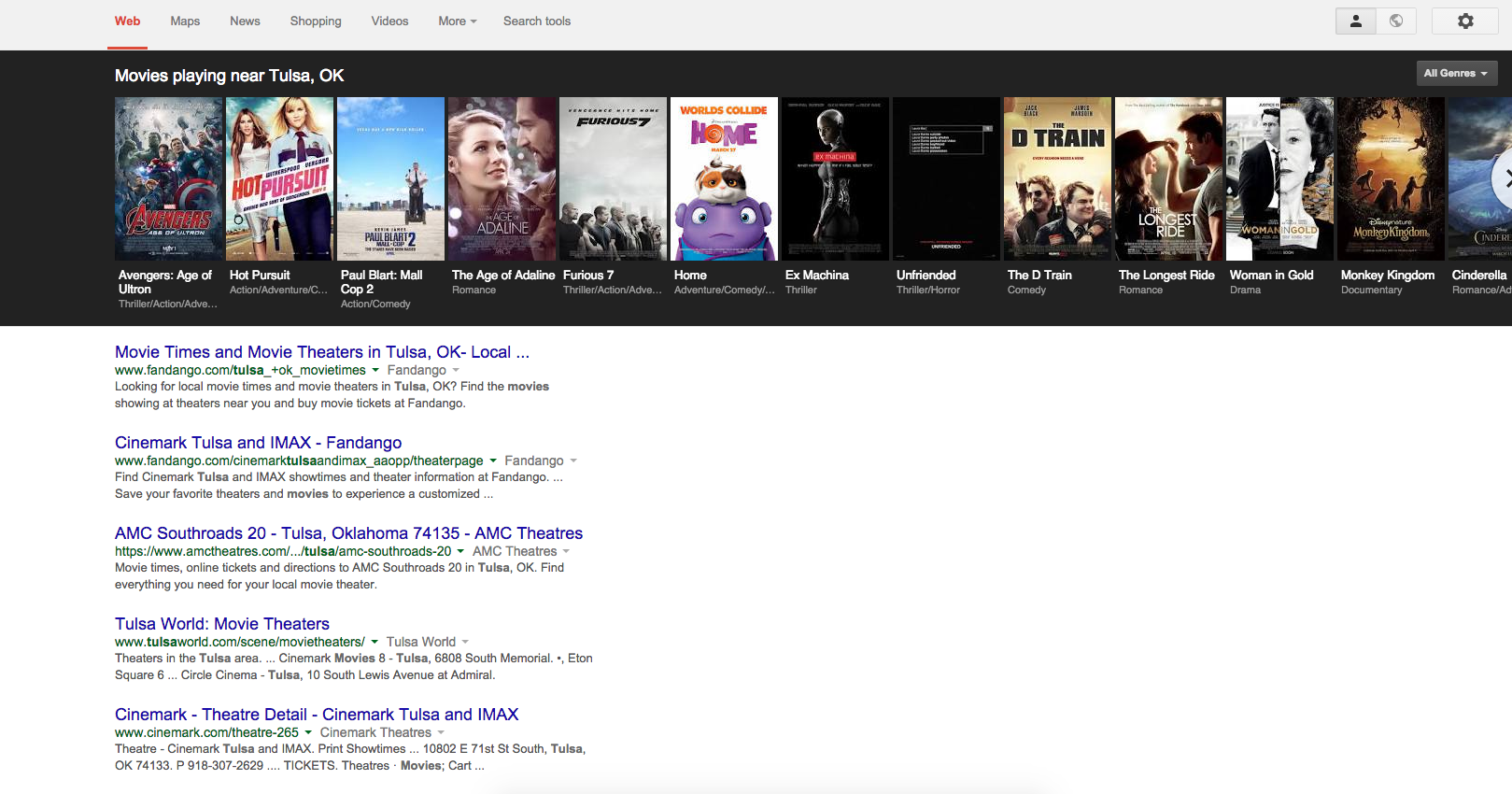 After you get all that information updated, Google will begin to index it and display information on search result pages if someone specially searches for your site. This also allows people to review and rate your business. Once your site has more than 5 reviews, google will display a rating, out of 5 stars. It is vital to your business that you don't build your google page and forget about it because of this. Reply to poor reviewers in a way you see fit, and thank those who give you 5 stars. Don't respond to every positive comment, try to find a healthy balance.
Once you've done that for your business, head on over to Bing Places and replicate the exact same process. Remember to be exact with your NAP and upload pictures. With these two search engine giants optimized, your business's online presence should look great when people use those search engines. However, there are still social listing sites and social networks.
Facebook, Twitter, Yelp, Urbanspoon, Tripadvisor, and your local chamber of commerce are just a few of the social platforms you should list your business on. However, keeping up to date with all of those social websites is exhausting and time consuming. When it comes to pushing your NAP out to all of these sites, there are tools to help give your business a wider reach.
Yext and Moz are both SEO aggregates that help with ensuring your company has a complete online presence. Yext will allow you to push your NAP out to 30 or 50 social listing sites, however it does cost anywhere from $200 – $500 a year for this service. If that's out of your price range Moz local can give you a free audit for your business, just provide a name and zip code for your business and it'll give you a breakdown of the 10 major social platforms and how much using them will improve your existing presence. You can pay $84 a year to keep it up to date and use their tools, or you can opt to manually do this across the sites they provide.
I mention site changes last because I hope your site already has a majority of these built in for regular SEO purposes. I also list this last because everything up to this point can be done by touching 0 code. It doesn't take a web developer or marketer with an MBA to tell you how to create local SEO basics. With that here is a list of things your site should be taking advanced of for local SEO.
Include NAP on all pages (Footer)
Use Schema.org properties on tags to enhance your NAP for 3rd party services. This does not improve SERP score, but it does inform the search engine what content is on the site, to better index it.
Update location.kml and geositemap.xml to site and add them to google webmaster tool. Google does not use geosite Map as a ranking, but 3rd party services will. (http://www.geositemapgenerator.com/)
Ensure Name, City and State are in the Title or Meta Description Tag.
There may be other techniques and sites out there but doing these will give you a great start. Did my list forget something or get something wrong? Comment below are tweet at me.