Currently the US has 140,000 cases with 60,679 in NY state. Sunday, March 22nd, was the first day of PAUSE, meaning all non-essential businesses have to stop. Sadly, this means that our favorite Fruit Stand closed up.  All of the Halal carts stopped coming. Nail salons, barbershops, and even Starbucks are all closed for business.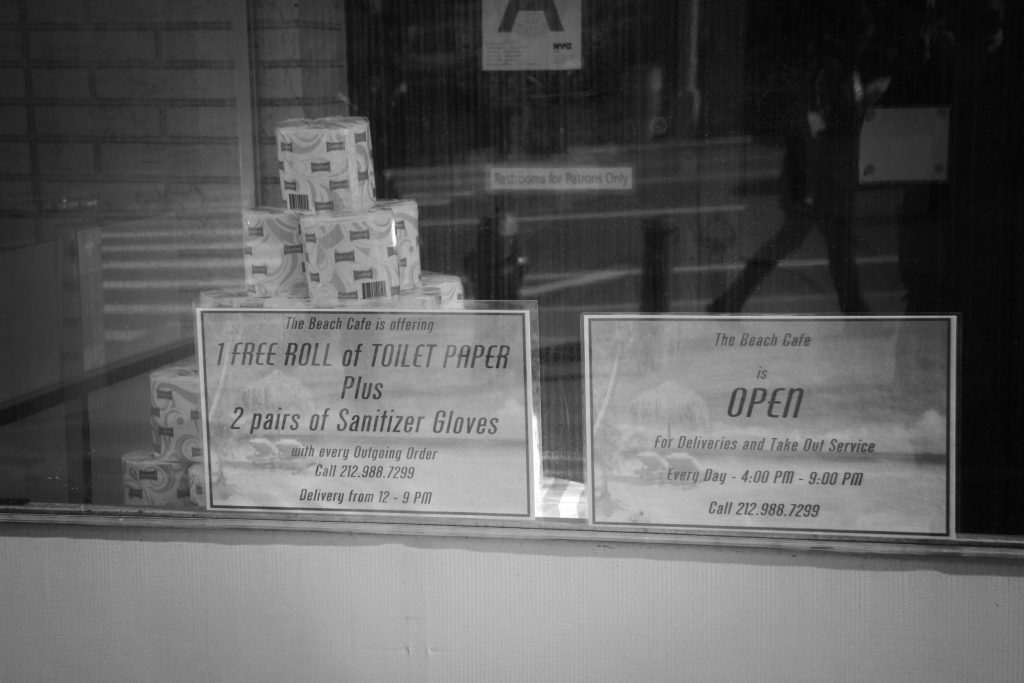 Last Sunday before PAUSE started, I went out and did a quick – safe – photo session of the city. Even for a Sunday afternoon, the city was empty, and i was often one of 2 people in any station. I've published all my photos from that day on flickr.
Wednesday, it rained in the city so my wife and I took our dog to Central Park for an hour.
The park was nearly empty. Rarely have I ever seen Bethesda Fountain, and the reflection pond empty, even in the rain.
Walgreens near me is limiting the store to 10 people at a time. My Laundry matte i drop our laundry off at closes at 3pm now, instead of 7. It seems that 90% of people are wearing masks now and social distancing is becoming more observed.
The city, and nation as a whole, has now started cheering and clapping at 7pm for our healthcare workers and other essential service employees.
This week unemployment claims spiked to 3.6 million, 6x higher than the last record. I'm extremely thankful that my company has been able to keep me and everyone on full time and keeping us all busy.
As for my wife, this was the first week back for her since her floor was converted into a COVID Unit. We've set up a system for when she comes home now. We make sure our dog is away so he can't greet her and become a spreader for the rest of the house. So once she gets home I greet her with a facemask, elbow length rubber gloves, and disinfectant wipes and spray. We keep all of her clothes in a trashbag for 3+ days before we move or take them anywhere, and try to whip down her phone and backpack before it gets past the entryway. Hopefully our system works and I can prevent myself from getting it from her/her clothes.